Islamic Trading Accounts
---
Islamic accounts (or SWAP-free accounts) are special accounts which have no SWAPs and comply with the Sharia law.
We offer Islamic accounts to our Muslim clients.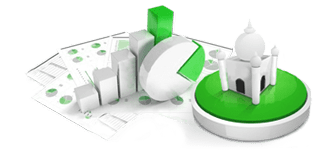 Distinct features
No swaps
(Swap) is the cost of transferring the position to the next value date.
Time limit
Trading positions are closed automatically in 14 calendar days after being opened.
Convert to Islamic
In case you have an account
1Close all open trading
positions and orders in your account.
2Send a request
from your Profile
In case you have no account
1Register
and open Real account with IFC Markets
2Send a request
from your Profile
Note
No additional charges.
Islamic status is assigned to all the clients' accounts at a time: to already opened accounts and all subsequent ones.
In case of changing trading account type to Islamic you will not be able to retrieve the non-Islamic account.
Company reserves the right to credit/debit SWAP credited to the client's accounts before they became Islamic.
In case of improper use of special conditions of Islamic account the company reserves the right to cancel the status of Islamic account and credit/debit SWAP for the corresponding period.