Inverse Head and Shoulders: Forex Chart Pattern
Author: Andela Novotna
15/06/21
| Reading Time:

--

min
The inverse head and shoulders graphical price pattern serves as a sign of trend reversal and is expected to be followed by change in direction of the asset's price. It is typically formed in a developed downtrend.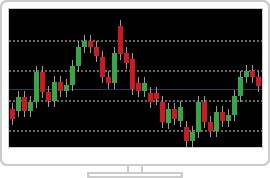 Formation
The pattern is characterized by three consecutive lows of the market price located at different levels: two higher bottoms (shoulders) aside and one lowest bottom (head) in between. There is also a neckline (resistance) connecting pattern's highs.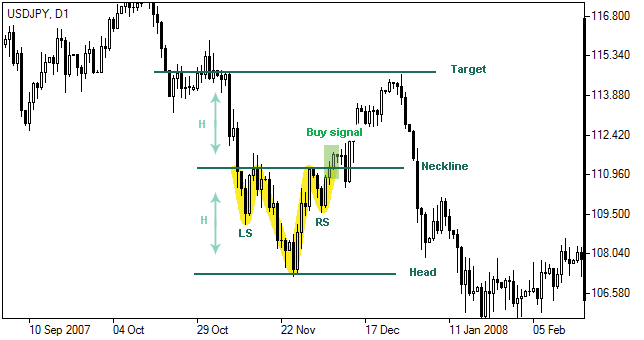 Interpretation of Inverse Head and Shoulders
When the pattern is formed and the price climbs above the neckline or resistance level (plus a certain deviation is possible), investors get a buy signal. The expectation is that the rally will continue, although prices may rebound to the neckline, considered now a support, but generally stop around it.
Target price
Following inverse head and shoulders pattern formation the price is generally believed to rise at least to its target level, calculated as follows:
T = N + (N – H),

Where:


T – target level;

N – neckline level (initial resistance);

H – pattern's head level (lowest bottom).
You can see the graphical object on the price chart by downloading one of the trading terminals offered by IFC Markets.
Was this article helpful?
Yes
No